Meet The Team
The project development team was assembled by composer Kenneth Dempster in the spring of 2011. Those so far involved include:
links to:
Kenneth Dempster Composer
Claire Reid Education and Outreach
Joanna Nicholson Clarinettist
Pete Stollery Composer
Ross Whyte Composer
Kenneth Dempster, composer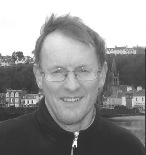 Kenneth Dempster was born and educated in Edinburgh. He began his musical training at Edinburgh Napier University on piano and viola, before going on to study composition, conducting and piano at the Royal Academy of Music in London. Whilst at the RAM he was awarded many prizes for his compositions including the inter-collegiate Theodore Holland Award.
Claire Reid, education and outreach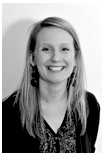 Claire Reid is based at Woodend Barn, Banchory, and is working part time for the sound festival of new music and WAL. When she's not there she'll be found dancing, choreographing, teaching or being creative in a studio somewhere in the North East of Scotland.
Joanna Nicholson, clarinettist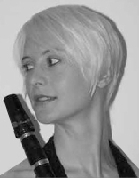 Joanna Nicholson graduated from the Royal College of Music in 1992 as an Exhibition Scholar, and has since pursued a lively freelance career based in Scotland as a performer and educator. She performs extensively with numerous major UK orchestras and ensembles, most regularly the BBC Scottish Symphony Orchestra, Royal Scottish National Orchestra, Scottish Chamber Orchestra, Royal Philharmonic Orchestra, the Ulster Orchestra and Red Note Ensemble. As a concerto soloist, she has performed with the BBC SSO at the Albert Hall's famous Sir Henry Wood Promenade Concerts in London, and with the BT Scottish Ensemble.
Pete Stollery, composer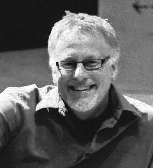 Pete Stollery is a composer, teacher and performer based in Aberdeen, in the North East of Scotland.
He composes almost exclusively in the electroacoustic medium, particularly music where there exists an interplay between the original "meaning" of sounds and sounds existing purely as sound, divorced from their physical origins. In his music, this is achieved by the juxtaposition of real (familiar) and unreal (unfamiliar) sounds to create surreal landscapes.
In recent years he has become interested in how we relate to our sonic environment and has created many works for non-performance contexts.
Ross Whyte, composer

Ross Whyte is a composer based in Scotland. He is a PhD student at the University of Aberdeen where his field of research is concerned with audio-visual intermedia and headphone-specific composition. He composes works in various mediums including piano, electronic, audio-visual, and dance.